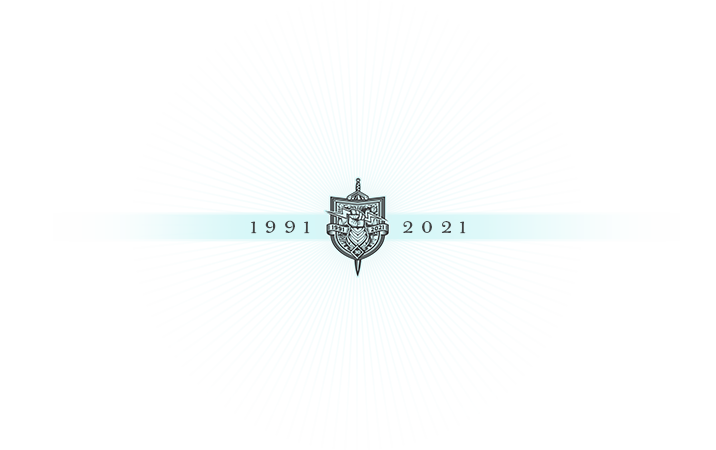 AVAILABLE NOW
NEW DUNGEON
Grasp of Avarice
Plunder the new three-player dungeon inspired by famed Cosmodrome loot caves of yore. Earn the new armor set and reveal a tale of riches and regret as you follow an adventurer who traded his humanity for treasure.
Requires 30th Anniversary Pack
Weapons
Hero of Ages, Matador 64, Eyasluna, 1000-Yard Stare—these legends await your grasp.
Armor
Embrace the protection of countless blades and become the thorn in your enemy's side.
Wield Gjallarhorn and inspire every Legendary Rocket Launcher in your fireteam to howl a little… louder.
=
REWARDS
Gjallarhorn Returns
Unlock the iconic Exotic Rocket Launcher, charge the catalyst, and harness the power that has made it stand the test of time. Although faithful to the original, it now empowers the wielder to share Wolfpack Rounds with their entire fireteam.
Requires 30th Anniversary Pack
The Real Treasure is the Treasure
The Marathon-themed ornament set, new weapons, cosmetics, and more. Celebrate 30 years of gaming with an inspired collection of rewards.
Instantly Unlocked Style
The streetwear-inspired ornament set will have your fireteams hunting for compliments... and time machines. 90s fashion, instant and timeless.
= =
FREE TO PLAY
Dares of Eternity
Free Activity & Rewards
New Activity
Xûr (and a horse made of stars) invites you to play a game. Spin a giant wheel, impress the eternal equine, and leave footprints in gold as you make your way through Xûr's Treasure Hoard.
New Exotic Quest
Reunite with an Exotic Sidearm that you may recognize from adventures long ago. It led you to glory then and it will do so again.
Inspired by Our Past
A cache of weapons that represent a legacy of gaming. Weapons that will get your nostalgia running and your foes running faster. 30th Anniv. Pack Owners
Free for Everyone
Instant Unlock Reward
done
Bungie Streetwear Armor Ornament Set
done
Grasp of Avarice (Dungeon)
done
Gjallarhorn Exotic Rocket Launcher
done
Gjallarhorn Exotic Catalyst
done
Gjallarhorn Exotic Weapon Ornament
done
1000-Yard Stare Sniper Rifle
done
Gjallarswift Exotic Sparrow
done
Dares of Eternity (6-Player Matchmade Offensive)
done
done
Forerunner Exotic Sidearm
done
done
Forerunner Exotic Sidearm Catalyst
done
done
BxR-55 Battler Legendary Pulse Rifle
done
done
Half-Truths Legendary Sword
done
done
Retraced Path Legendary Trace Rifle
done
done
Wastelander M5 Legendary Shotgun
done
done
Pardon our Dust Legendary Grenade Launcher
done
done
Marathon Armor Ornament Set
done
Flaming Tiger Helmet Ornament
done
Inspired Eidolon Exotic Sparrow
done
Unixûrsal Voyager Exotic Ship
done
play_arrow
30 Years Together
Celebrate three decades of gaming with an event that pays homage to the adventures we've shared. We can think of no better way to mark the occasion than by continuing on our journey together.